Description
After two years of extensive research and development, multi-platinum rock band and legendary cannabis connoisseurs 311 launched their highly anticipated disposable vape pen – the Grassroots Uplifter™, in early 2016.
The following product is the cartridges which can be used with this revolutionary vape pen. These are available in three strain flavors:
Available Strains
This is a very particular phenotype of the infamous Blueberry strain.
Skywalker is an indica-dominated hybrid, which has blueberry flavors and high yields.
You've probably heard of this strain, and if you haven't tried it yet.. you're in for a treat. It gets its name from its sweet aroma, and GSC is known for its euphoric effects.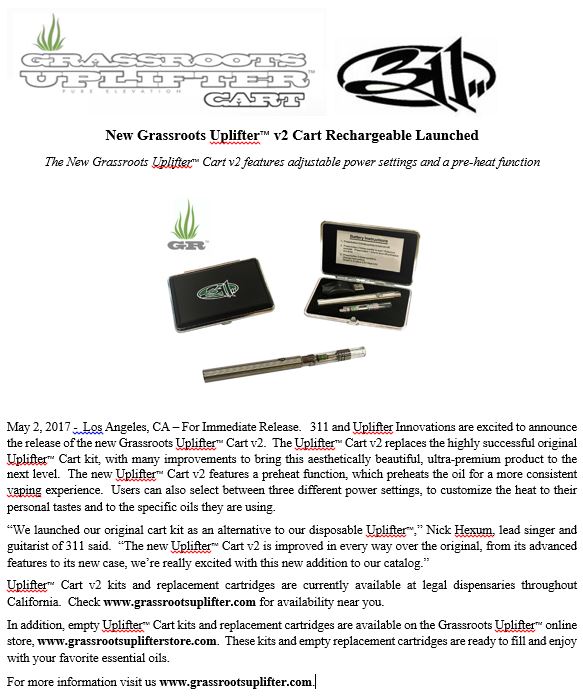 This is exactly the kind of product which has become to be expected of 311. They listen to their fans and decided to bring this product, by popular demand, into production.
The new Uplifter v2™ improves on the original Uplifter™ in every way, offering even better taste and a longer battery life.