The Duber Club's Best Buds Policy
When it comes to Medical Marijuana, we here at the Duber believe in top-shelf strains. That is why we work closely with our organic marijuana growers, to bring our customers and patients the highest quality buds available on the market. Don't believe us? We encourage you to try one of our many strains today, and find out for yourself! When you receive your order we recommend smelling the buds straight away. Just like our animal cousins, our sense of smell guides our need for consumption. That is why you can expect to start salivating after you smell one of our strains. Whether you're partial to an Indica, Sativa, or Hybrid, we've got what you weed!
Sour Diesel, Cali weed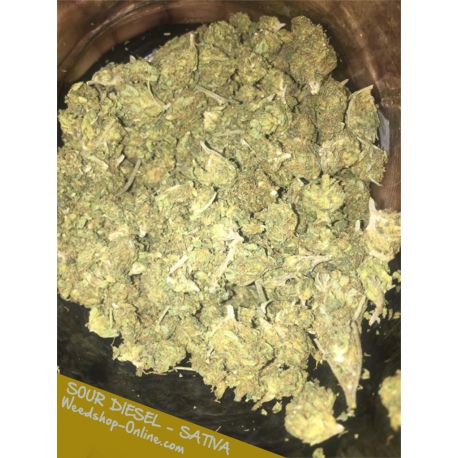 Sour diesel or Sour D, is a strong, invigorating sativa-dominant hybrid strain which is named after its pungent, diesel-like aroma. Don't be put off by the smell, as it doesn't always smell as strong as it is. It is a fast-acting energizing strain, with cerebral and dreamy effects. This is what has propelled the strain to such high demand, probably making it one of the most noticeable and well-known strains in the world.
It's a top choice for medical patients, for a number of different reasons. it's supposedly a cross between Chemdawg 91 and Super Skunk, and it has many different medical uses. This strain is well-known and loved across the US and across the world, in the coffeeshops of Amsterdam etc. This Sour Diesel is grown in California, and is organic and incredibly well grown and tasty.
Sour Diesel flavors & uses
Flavors
Diesel
Earthy
Pungent smell
Fruity
Uses
Anxiety
Depression
Euphoria
Pain
Blissful