One of the most valuable and unique strains in the world.
1/8th oz
total cannabinoids: 24.56%
Highest quality Sativa
Description
An offspring of the legendary Jack Herer and G-13, XJ-13 potent hybrid is higher than average in a cannabinoid called THCV. THCV is difference from THC in many of its properties listed below.
There may be some correlation to the Jaguar XJ-13. But we will leave that up for you to decide. Let's just say this drives better.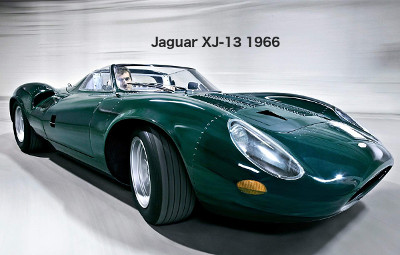 Overall, XJ-13 is a stimulating bud that has been described as the Ferrari of the cannabis world. This strain can come on fast, but it is easygoing and relaxed in general. - herb.co
XJ-13 is a sativa-dominant strain cherished for both its therapeutic potency and enjoyable euphoric buzz. This hybrid cross of Jack Herer and G13 Haze induces cerebral effects perfect for stimulating creativity and conversation.
XJ-13 consistently exhibits a strong citrus aroma accented by notes of earthy pine. Novice consumers looking for an easy, paranoia-free experience can depend on XJ-13 as a surefire way to relieve stress and mood-related symptoms.
THCV
What is THCV and how does it help me?
THCV, or tetrahydrocannabivarin, is a compound in cannabis that offers a unique array of effects and medical benefits that sets it apart from other cannabinoids like THC and CBD. Whether youre a medical marijuana patient looking for a particular type of relief or a casual consumer chasing a specific effect, wed like to introduce you to this fascinating compound thats sure to make major waves in the cannabis world as we discover and utilize its full potential.
THCV is similar to THC in molecular structure and psychoactive properties, but it provides a variety of pronounced and altogether different effects.
A note for vaporizer enthusiasts: THCV has a boiling point of 428 F (220 C), so you'll need to turn it up higher than you would THC.
psychoactive: It intensifies the euphoric high of THC, but with only about half the duration
energetic: A clear cerebral and stimulated buzz
appetite suppressant: Surprisingly THCV dulls the appetite. Plan for this based on your weight goals
diabetes: THCVs have been shown to help regulate blood sugar levels and reduce insulin resistance
anxiety: It is known to reduce panic attacks including PTSD patients. This without suppressing emotion
Alzheimers: Tremors, motor control, and brain lesions associated with Alzheimers disease appear improved
bone growth: THCV is being looked at for osteoporosis and other bone-related conditions
Effects