The Duber Club's Best Buds Policy
When it comes to Medical Marijuana, we here at the Duber believe in top-shelf strains. That is why we work closely with our organic marijuana growers, to bring our customers and patients the highest quality buds available on the market. Don't believe us? We encourage you to try one of our many strains today, and find out for yourself! When you receive your order we recommend smelling the buds straight away. Just like our animal cousins, our sense of smell guides our need for consumption. That is why you can expect to start salivating after you smell one of our strains. Whether you're partial to an Indica, Sativa, or Hybrid, we've got what you weed!
Gorilla Glue Number 4, Grown in California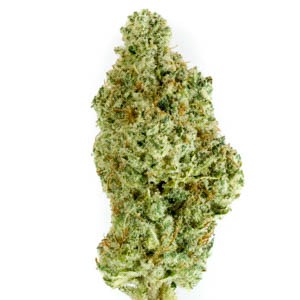 V. I. P. Gorilla Glue #4 is a potent hybrid strain that won 1st place in both Michigan and Los Angeles 2014 Cannabis Cups as well as the High Times Jamaican World Cup. But, this is not the only reason we selected this as one of our featured bud strains.
Gorilla Glue #4 is one of the most potent strains in the world. In some of the highest tests, this strain has reached over a soaring 30% THC. On average, consumers and growers can expect between 18 and 25% of the psychoactive.
The Gorilla Glue #4 was developed under original GG Strains. It is a very potent hybrid strain that will deliver both euphoric and relaxation. The "glue" will be you glued to the couch. The buds are extremely pungent and are supposed to be inherited from the Chem's Sister, Sour Dubb and Chocolate Diesel.
The extremely strong pungent, pine aroma this bud gives off should be a good indicator of this strain's strength, along with the thick coat of trichomes that cover the buds. The #4 strain variant is a large incremental improvement in the strain and provides a very uplifting experience. For some, Gorilla Glue becomes their go-to favourite strain.
One of the drawbacks to GG #4 is you will get couch lock. It might not be enough to keep you from evening chores, but it is probably best used when the intention is some needed relaxation.
relaxed
happy
euphoric
uplifted
sleepy
Gorilla Glue #4 medical effects
stres
pain
depression
insomnia
lack of appetite
Gorilla Glue #4 Negative effects
dry mouth
dry eyes
anxious
dizzy
paranoid
Gorilla Glue #4 Flavors