The Duber Club's Best Buds Policy
When it comes to Medical Marijuana, we here at the Duber believe in top-shelf strains. That is why we work closely with our organic marijuana growers, to bring our customers and patients the highest quality buds available on the market. Don't believe us? We encourage you to try one of our many strains today, and find out for yourself! When you receive your order we recommend smelling the buds straight away. Just like our animal cousins, our sense of smell guides our need for consumption. That is why you can expect to start salivating after you smell one of our strains. Whether you're partial to an Indica, Sativa, or Hybrid, we've got what you weed!
Malibu OG, Cali weed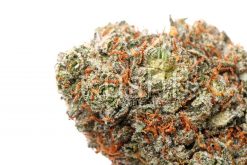 This is one of our best strains and isn't a commonly known strain. It's more for the cannabis connoisseur than for the cannabis novice. It's obviously an OG Kush relative, hence the name Malibu OG. Normally any strain with the letters OG in are from the OG Kush plant. That means they're normally indica-dominant hybrids or just indicas., which Malibu OG is as well. As it's and indica, it therefore is great at inducing sleep, and definitely helps with pain. Try this if you need relief from anxiety, sleeplessness, pain, or if you just like a nice indica to wake up to or to go to sleep to.
The lineage of this strain, except for its OG Kush parent, is not fully known. This adds to the mystery behind this strain, but it's definitely a nice strain, and it's one of our best hybrids
Malibu OG flavors & uses
Flavors
Sweet
Citrus
Pungent smell
Earthy
Uses
This indica strain is great for treating Anxiety
Stress will simply melt away after you hit this strain.
MMJ is great for combatting Pain, or just making you feel better for being in pain.
Sleeping is often induced by indicas, and Malibu OG is no different
Relaxing may as well be indicas middle name