What is Dosist?
These vapes were developed in Humboldt County, Northern California, by Dosist, formerly Hmbldt. Their plants are grown in the beautiful regions of this County, which is incredibly rich in nature and a diverse thriving of life. This natural essence is poured into their product, and all the farms used are sustainable. They are proud of their roots and do not move away from this.
The pens themselves are designed to give people a safe, targeted, and effective dosage, using precise formulas. They are fully committed to providing safe, targeted and precise dosages, so you can sit back and relax, enjoying the full effectiveness of the wonderful medicine which is cannabis. You can pick your mood or symptom with Dosist: sleep aid, pain relief, euphoria, energy and relaxation, without the unwanted side effects. This helps control the unwanted, overwhelming psychoactive effects.
How to use
Dosist has come up with a clever method of measuring puffs instead of ml, which makes it much easier to keep track of your dosages. Dosage is an important part of MMJ, as often patients take too small or too large a dose. Start with one dose (one puff) on your pen, and then adjust dosage as required. They are right to put such a large focus on dosage, as the wrong dosage could lead to a bad trip, or simply not believing the product works. If you need more information about dosage, please don't hesitate to talk to your budtender.
Moods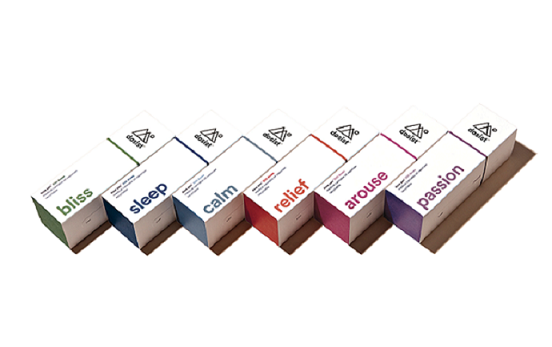 Dosist Bliss
200 Doses
Blissful, cerebral high
Potent, but still with some CBD for balance
Great for cranking out some work
9:1 THC:CBD Ratio
Dosist Sleep
Induces sleep
x100 more effective than counting sheep
Contains 8:1 THC:CBD Ratio
Specifically chosen terpenes for helping sleep
Strong enough to help with insomnia
Dosist Calm
Calm encapsulated
Rich in CBD
Calming
Melt away stress
Worry will evaporate like spring rain
Dosist Relief
Relieves pain
Also induces sleep
Rich in CBD, 2:1 CBD: THC ratio
Headaches, period pain, arthitis etc.
Dosist Arouse
Rich in THC
Formula specific to stimulation
Burst of energy
Cerebral high
Dosist Passion
Rich in THC
Designed to heighten sexual experience
Cerebral high
Great for creating/innovating
The Dosist Experience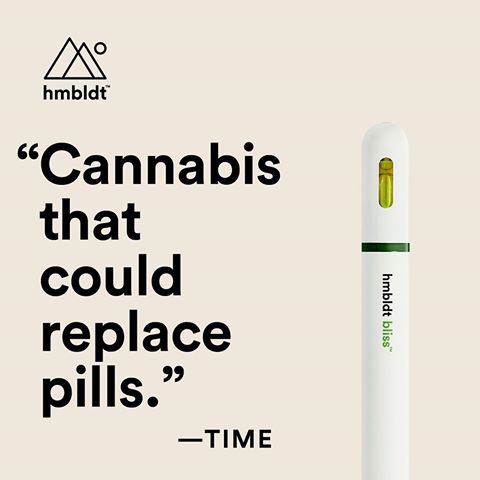 The vaping experience is thought to be vastly superior to that of smoking the cannabis flower, bonging, piping etc. Why do people vape, exactly? The main reason is that it doesn't have the negative health connotations which are associated to many other different methods of smoking cannabis. When you burn the plant material, it produces toxins, which are inhaled alongside the medicine. Although it's not as healthy as, say, eating an edible, high-quality cannabis oil such as that present in Dosist products is deemed to be far safer than smoking flower.
The great thing about this particular product is being able to pick your mood. These vapes will not get you incredibly high, as they are often rich in CBD, but they are very good for Medical Marijuana patients, and you should pick your Dosist mood according to your needs. For example, CBD is known for helping with sleep and relieving pain from headaches, so sleep, calm or relief would make great choices for those wanting to focus on the medical aspect of the herb. Bliss is a great choice for those who want more sativa-like effects, and Arouse or Passion are similar to a sativa-dominant hybrid.
Furthermore, you can rely on your Dosist to give you exactly what you expect. They have a rigorous testing regime, to ensure zero contamination. Unlike other, cheaply designed pens, these pens will not melt and potentially have you inhale dangerous fumes. Tests at every single stage of production ensure that you don't get any unwanted chemicals in your pen. These medical-grade pens will give you one of the best and highest-quality MMJ experiences available on the market.
Dosist FAQs
Q. What are the heating elements of the dose pen made from?
A. As with each component in the dose pen, the heating (or vaporizing) element is custom designed to deliver the safest, most effective vaporizing experience. We utilize a custom alloy blend to create our heating elements in order to ensure proper temperature control and vapor quality.
Q. Are there any fillers or cutting agents in dosist's formulas?
A. No fillers or cutting agents are permitted are in our dosist formulas.
Q. Is the CBD used in dosist formulas derived from cannabis flowers/leaves or hemp stalks/seeds? A. All cannabinoids used in our formulas are cannabis derived. dosist does not use hemp-derived oils in its formulas.
Q. How do I find my dosage? Tips for right dosage.
A. Cannabis affects us all in different ways and can have different results. Regardless of your experience with cannabis, we recommend starting your experience with your dose pen with a single dose, and waiting ~15 minutes before moving forward with another one. We suggest limiting intake to 3 doses per hour. Please allow time for your body to adjust to your recommended dosage.
Q. How do I store my dose pen?
A. It is recommended that the dose pen is kept in its plastic case when not in use and stored in a cool, dry place to ensure maximum performance over the life of the device. Best used within 6 months of purchase.