Oasis Clear Cannabis Oil
This product is the Oasis CO2 Cartridges. containing 500mg Oasis Clear Cannabis Oil. 500mg contains 150-180. These wickless cartrdiges are designed specifically to be leak resistant. The long-lasting clear cannabis oil is perfect for those who want to experience strain specific tastes, whilst also enjoying a pleasant and clean high. Choose from the list of unique strains below, to tailor your cannabis vaping needs to your taste.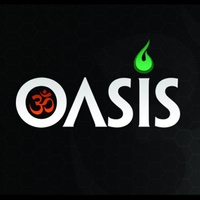 Oasis CO2 Cart
These carts aren't disposable. They are instead re-fills for any 510 Thread battery, which The Duber has in stock. Once you have your cart, you will easily be able to fit it into any battery which has a 510 thread. The CO2 extracted cannabis oil is very high-quality and potent.
Oasis CO2 Strains
Heavy, potent Sativa
With strawberry overtunes
Happy, euphoric
Pungent, potent
Anxiety, depression, and stress buster
Pungent, lemony flavors
Jack herer parentage
Intensely potent strain
Sativa effects are overwhelming
Helps with depression and stress
Can help with anxiety in more experienced patients
Hails from Amsterdam
Potent Sativa
Retains all of the flavor from the original strain
Perfect for depression, and other things helped by sativas
Daytime strain
Mind-bending effects
Stress buster
Mexican and Thai landrace strains bred
Well known in California
Euphoric and creative effects
Zesty, lemony flavors
Potent strain, known mainly for taste
Strong sativa effects, great for getting creative
Happy, uplifting
Bred in Amsterdam originally
Sought-after for its citrus smell and taste
Cross between Cali Orange and Skunk
Provides a relaxing, euphoric but potent high
Legendary Sativa strain
Pungent, diesel-like aroma
Energizing
Stress & Depression melt away
Very high THC
AKA GSC
OG Kush + Durban Poison
Californian strain (Girl Scout Cookie Cali)
Smoked across the world
Tiny amounts will get you stoned
One of the best tasting strains
Sativa-dominant
GSC Phenotype
OG Kush + Durban Poison
Californian strain (Girl Scout Cookie Cali)
Smoked across the world
One of the best tasting strains' best phenotypes
Sativa-dominant
AKA GDP
Famous indica-dominant strain
Californian Strain
Floaty, dreamy buzz
Good for pain, stress, insomnia & appetite loss
Developed by GG strains, very potent
Flavorful
Euphoric, relaxing feeling
Named for its couch lock effects
Helps to treat anxiety, stress, etc.
Resinous buds, making them also tasty
Orange flavors
Well-balanced hybrid
Motivating
Good for depression
Completely balanced 50/50 sativa/indica split
Infamous strain
Perfect for relaxing
Dreamy haze descends upon the user
Great for creativity
Headband is a cross between OG Kush and Sour Diesel.
Fantastically smooth creamy, high
Relaxing, helpful for stress
Slight tension around the forehead, hence the name
Euphoric, sativa-dominant high
Indica-dominant hybrid
Blueberry Flavors
Great for nighttime use
Stress Buster
Famous for its taste and effects
Named after the French Aristocrat
Bred in southern California
Very popular indica-dominant hybrid
Potent
Large amounts of THC
Tahoe OG is a perfect indica strain
Great for relaxing on a Sunday afternoon
Also perfect for nighttime use
Lazy, heavy body effects
OASIS CO2 OG
Indica creation of Oasis CO2's own making
Great for nighttime use
Relaxing
Can bust stress quickly and effectively
Unique, OG taste
Indica strain known for its calming effcets
Promotes rest & relaxation
Sweet blend of citrus fruit
Great mood enhancer
Mind & body relaxant
Oasis CO2 Clear Fire OG cartridge
Lemony, fruity tastes
Long-lasting effects
Potency
Small amounts of CBD for some balance
Bred from OG Kush and SFV OG
SFV OG Kush was bred by TheCaliConnection
Great taste
Full-body high
Perfect for relaxing and reducing stress
Satisfaction guaranteed
Oasis Cannabis oil vape products are completely guaranteed, if you're dissatisfied with the products, then you can fill in a contact form on their website to request a refund or a replacement.
Easy to use
Simply take a drag for 1-3 seconds, then wait a little while, after that take a much longer drag. This will allow the oil to heat up, and then it can be easily vaporized. This clean, clear-tasting drag will leave you feeling the exact way which you want. In order to pick your cartridge take a look below.
How to choose your Oasis Vape Flavor
When it comes to choosing a Oasis CO2 Vape, you're in luck. We have a massive list of cartridges to choose from, giving you all the choice that you could possible want. As a general guide, you should follow these rules:
Sativas are for a cerebral high. Mainly this will affect your mind, and will give you bursts of energy, creative and physical. It's normally better to smoke these strains in the day, and they will help with more severe symptoms or conditions such as depression.

Indicas are more for the body, and often induce what is known as couch lock. Indicas are much better for nighttime use, and will induce sleep and will help with relaxing & stress.

Hybrids can lean either way. They will either by Sativa-dominant or Hybrid-dominant. Think of a hybrid like the middle of a see-saw, and depending on far you move to one side or the other, is how strong the strain is on either the sativa or hybrid side. Hybrids mean that you can have both the overwhelmingly heady effects of a sativa, mixed with the relaxing, euphoric body highs of an indica.