Buy Brass Knuckles Cartridges
Knuckle up! When it comes to premium CO2 oil products, Brass Knuckles aren't messing around. They are renowned for their potency and their oil cartridges, brass knuckles carts delivers top shelf product to their customers. Purity, integrity and no-nonsense, that's their motto.
Brass Knuckles vape pen stays true to the cannabis concentrate connoisseurs, using tried and tested extraction techniques. The oils are then lab-tested to ensure absolute purity, before being delivered to the customer in Brass Knuckles' own vape pens and cartridges.
Brass Knuckles Cartridges
Many different strains available, including Blue Dream, Skywalker and many more.
---
Brass Knuckles Hybrid
Brass Knuckles Gorilla Glue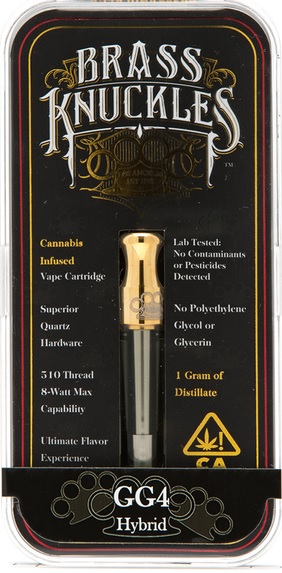 Brass Knuckles Gelato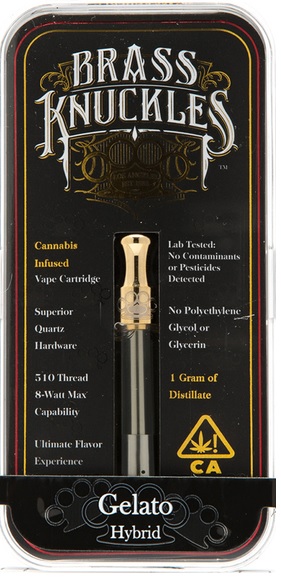 Brass Knuckles Girl Scout Cookie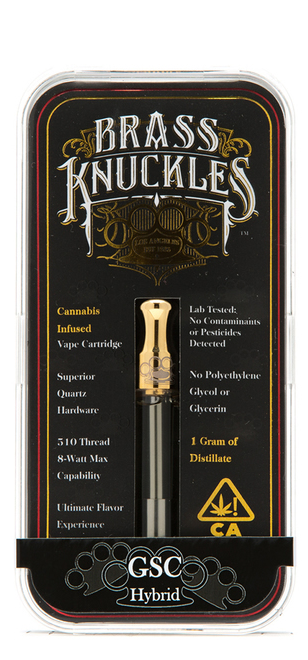 Brass Knuckles Forbidden Fruit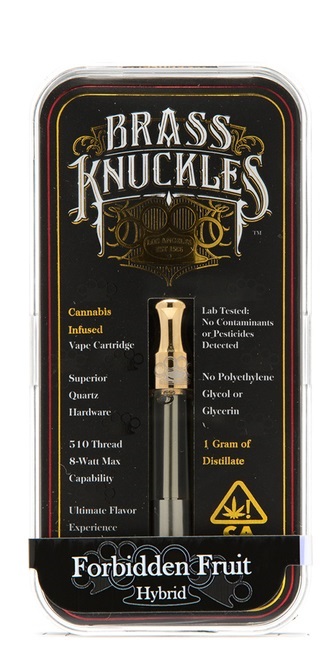 Brass Knuckles Sativa
---
Brass Knuckles Sour Diesel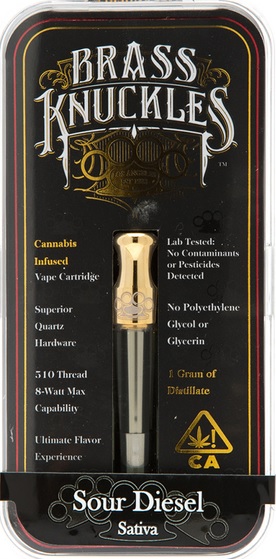 Brass Knuckles Blue Dream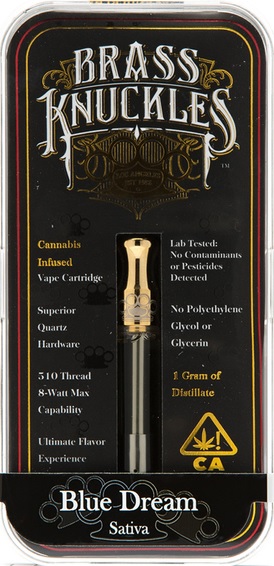 Brass Knuckles Jack Herer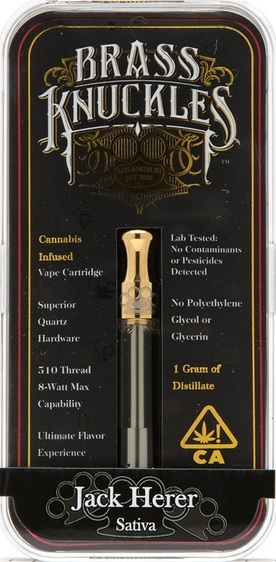 Brass Knuckles Maui Wowie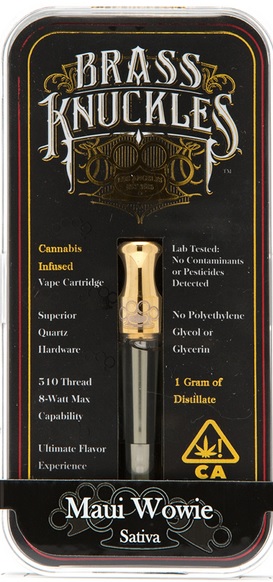 Brass Knuckles Sour Apple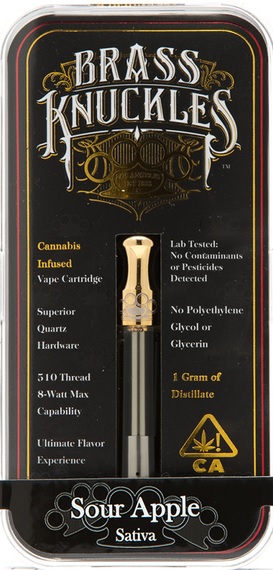 Brass Knuckles Strawberry Cough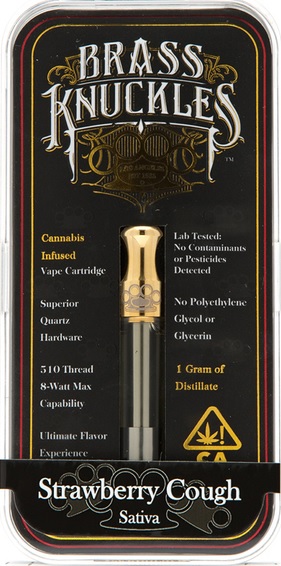 Brass Knuckles Carts Tangie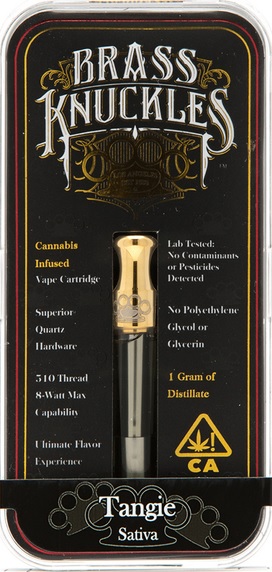 Brass Knuckles Indica
---
Brass Knuckles Skywalker OG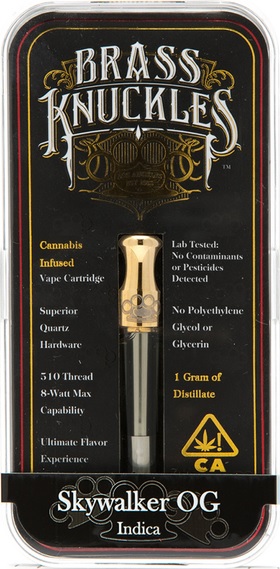 Brass Knuckles Blueberry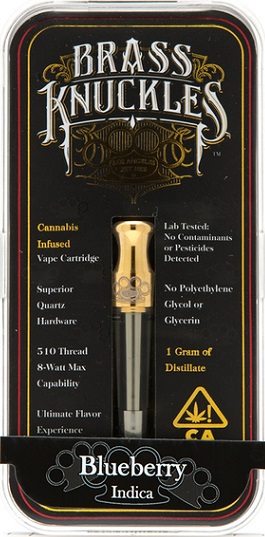 Brass Knuckles Banana OG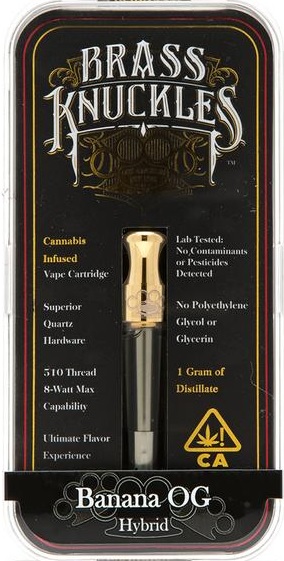 Brass Knuckles Do Si Dos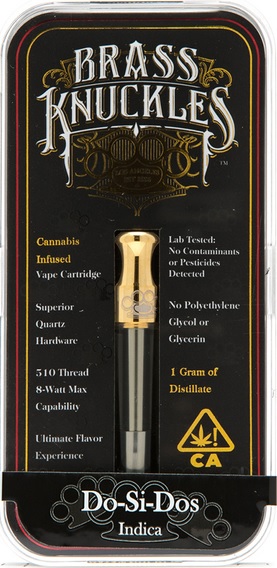 Brass Knuckles Grape God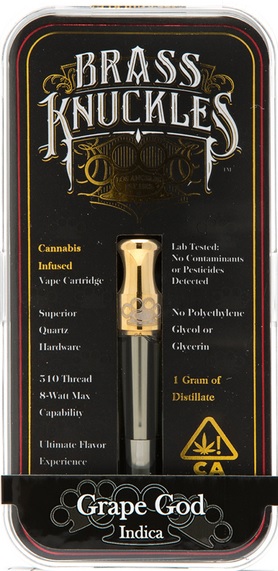 Brass Knuckles Napalm OG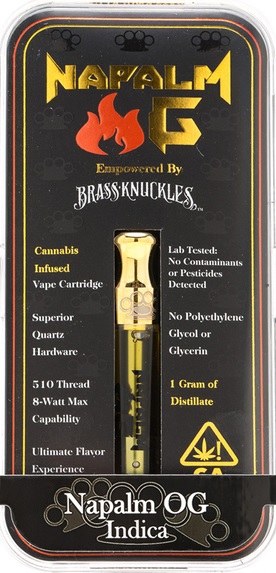 Brass Knuckles SFV OG Kush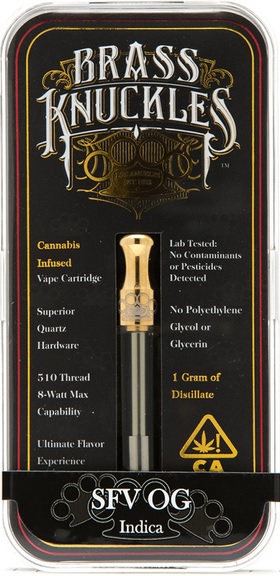 Brass Knuckles Tahoe OG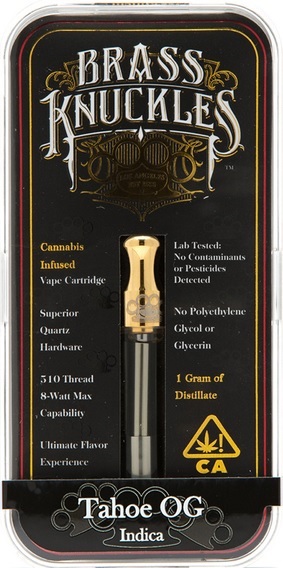 How to pick your cartridge
Brass Knuckles have a massive amount of strains to choose from. They have a wide variety of hybrid, indicas and sativas. In order to pick your cartridge, please take a look at the box below:
| Hybrid | Sativa | Indica |
| --- | --- | --- |
| Balanced | Strong cerebral high | Normally a body high |
| Good for a lot of things, stress busting, relaxing etc Can be both cerebral and body high | Perfect for those who want to get creative, study, do some chores, or just help you through the day. Perfect for a burst of energy | The choice for those who want to relax, sleep, meditate, find some peace, and treat anxiety and other things |
| Can be either Sativa or Indica-dominant | May not be best for first time users | Best for relaxing |
| Gelato/Forbidden fruit for taste | Blue Dream/Sour Apple for taste | Skywalker OG or Blueberry for taste |
| Gorilla Glue/GSC for effects | Sour Diesel/Jack Herer for effects | Napalm OG or SFV OG Kush for effects |
The Vaping Experience
The vaping experience is thought to be vastly superior to that of smoking the cannabis flower, bonging, piping etc. Why do people vape, exactly? The main reason is that it doesn't have the negative health connotations which are associated to many other different methods of smoking cannabis. When you burn the plant material, it produces toxins, which are inhaled alongside the medicine. Pesticides can often be found in some products, so always make sure you can trust your maker.
Storage
Store at room temperature away from excessive heat and sunlight. Do not leave in your car on a hot sunny day.
Brass Knuckles Battery
The Brass Knuckles carts are compatible with all 510 thread batteries. The Duber stocks batteries, so if you'd like to buy one just check our menu!
Brass Knuckles how to use
To use these vapes, just attach them to a battery. Once attached, turn on the battery and the oil will slowly and gently be heated. Once the oil has chance to warm up a bit, take a short, 1-3 second drag whilst pressing the button. Afterwards, take a much longer drag, for 5-7 seconds while pressing the button.
Afterwards just exhale as normal, and you should feel the effects instantly.