Ocean Live Resin Cartridges
These cartridges are ultra pure. The cannabis oil is distilled through a solventless extraction process, which ensures both purity and high-quality. Ocean Live Resin is produced by blending organic, strain-specific terpenes to reproduce the exact effects and tastes of your favourite sativa, hybrid and indica strains. They come in a convenient, reliable form and maintain both flavor and potency of the original strains. Taste the difference with Ocean Live Resin vape cartridges. There are no additives, no pesticides, no left over plant matter, no PG/VG, it truly is one of the purest cannabis oils on market
Strains/Cartridges
The Duber offers 5 different strains, to suit your every need. The following are the 1g Ocean Live Resin cartridges:
Gorilla Glue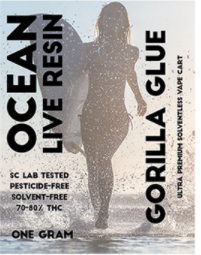 AKA GG, Gorilla Glue is named after the couch lock effects which take a hold of the user. It's a perfect nighttime or lazy Sunday strain, but shouldn't be used if you're planning on being productive.
Trainwreck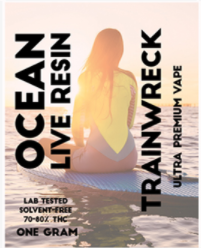 Trainwreck is a strong hybrid, with sativa effects which hit hard like a train. It's a cross between Mexican and Thai sativas and was bred in California. Helps with creativity and those who are suffering from anixety, ADD/ADHD, and PTSD.
Girl Scout Cookie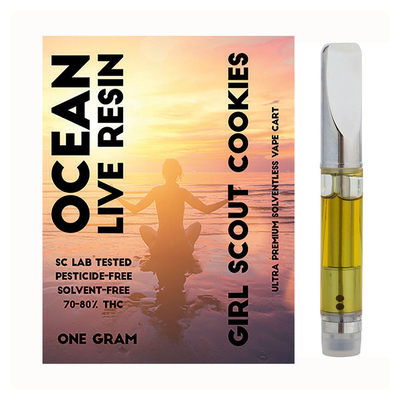 You've probably heard of this strain, and if you haven't tried it yet.. you're in for a treat. It gets its name from its sweet aroma, and GSC is known for its euphoric effects.
Fire OG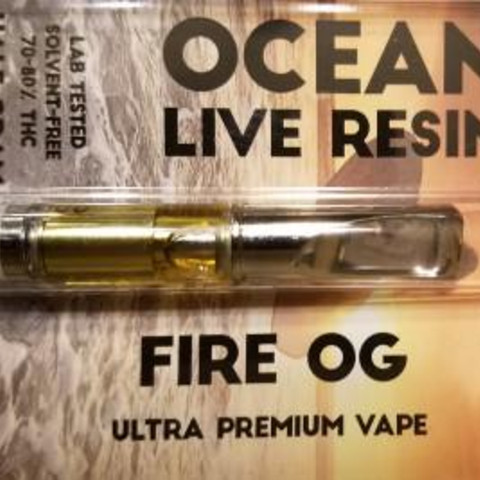 Fire OG is a very strong OG strain. It is citrony and has long-lasting effects. It's a cross between OG Kush and S.F.V Kush, and is covered in orange hairs, hence the name.
Harlequin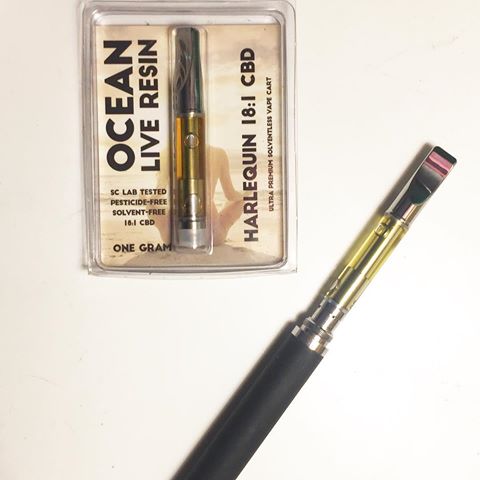 Harlequin is a 75/25 sativa dominant hybrid strain, which is known for its huge amount of CBD. It's perfect for treating pain and anixety, without inducing paranoia. This cartridge has a CBD:THC ratio of 18:1.
Picking your cartridge
In order to pick your cartridge, you have to ask yourself what you want from your medicine. If you want to treat something like depression, you should pick a strong sativa (or something with strong sativa effects), for example Trainwreck. If you want to treat pain or anxiety, without getting incredibly high, you should look for something which has a high ratio of CBD:THC, for example, harlequin, which has an 18:1 CBD:THC ratio.
The Vaping Experience
The vaping experience is thought to be vastly superior to that of smoking the cannabis flower, bonging, piping etc. Why do people vape, exactly? The main reason is that it doesn't have the negative health connotations which are associated to many other different methods of smoking cannabis. When you burn the plant material, it produces toxins, which are inhaled alongside the medicine.
Furthermore, the vaping experience is often stronger than other smoking and bonging. Vaping will often make people feel higher for longer and is much more discreet than lighting up a big blunt. Their handiness and portability make them perfect for subtle use. These discreet pens are particularly good for this, and don't require any set-up.
Storage
Store at room temp. Do not leave in your car, particularly on hot days. Store upright.
80%THC